Gods of Sand Surf Tours is a culmination of offerings from the South Pacific. We aim to find the best wave for everyday that you are on island. Surf here is typically fast slab style surfing with a mix of point break slabs and wedges. There are a few beginner waves, but that is not what most people come for. The lack of local surf interest means that gear is lean and as Roach would say, "Nobody's Out!"
Roach and Don are the core community at Gods of Sand. Because of tricky winds and a lack of buoy activity in this area of the South Pacific, the forecasts for the area are typically wrong. This gives the Duo an extreme advantage over others making a surf trip.
Roach has spent 45 years surfing all over the world. His most notable times were growing up on the North Shore in the 70's. He is used to dealing with experienced water-persons and attempts to get in the water everyday. Surfing isn't his only outlet, anything water related, this man loves the water.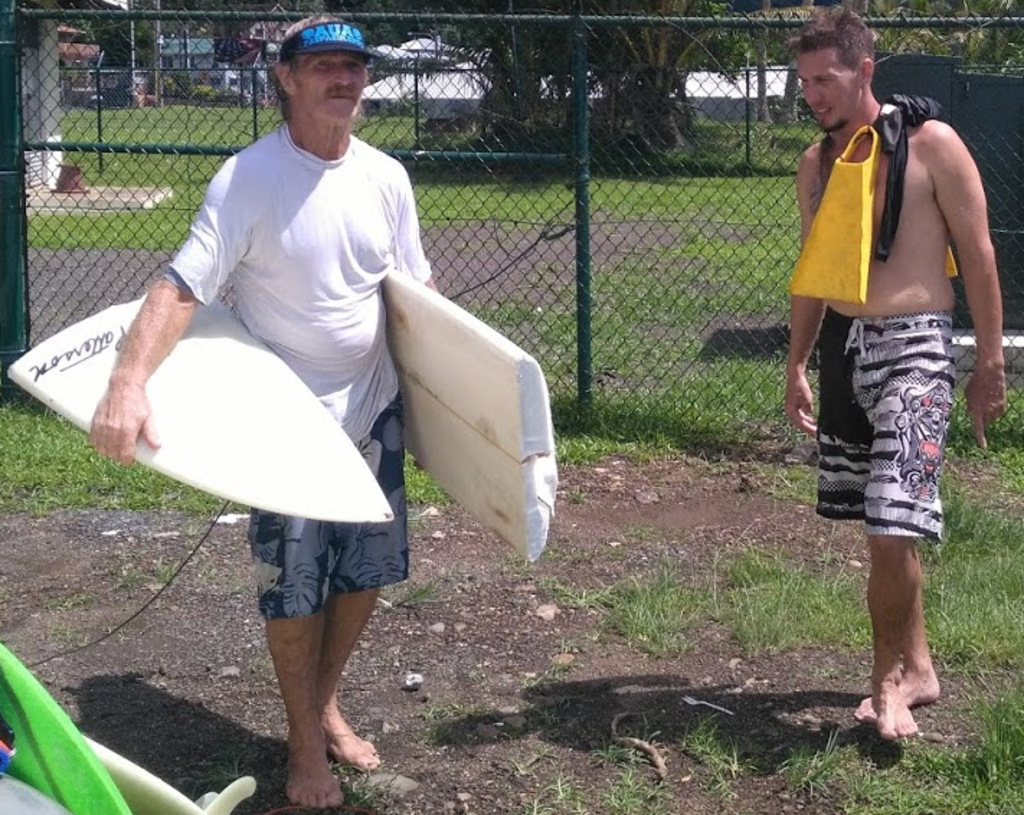 Don loves the water, learned to swim at a very early age. Competed in pool swimming, and found the ocean in Oceanside, California. Boat operations were a common task, and when the tasks were done the waves beckoned. Surfing in American Samoa was taken into perspective with the Legendary Mike Jackson (MJ). MJ was no stranger to the slab and reignited Don's passion for chasing fast 'n heavy slabs. Don knows the waves well and as a tech nut, is super interested in learning new things about the science behind the magic of waves.